In January 2012 our family spent three weeks traveling in Vietnam.  Our son, Thomas Grové, his wife, Yuki and our grandson, Ryusei, just over 2½-years-old (at that time)  live in Saigon/Ho Chi Minh City.   We clearly had no idea where to start, but Tommy and Yuki had moved to Vietnam in May 2011 (see my blog Goodbye San Francisco, Chao Vietnam – yes, while in Vietnam I confirmed the Vietnamese spelling for the word Chiao, which in Vietnamese means both hello and goodbye).  So, we relied on them to figure out where we would travel.  Thomas contacted a travel agent in Saigon, Viet Voyages, and we were well taken care of by Quoc Hien Alexandre (Alex).  (See contact information and review of Viet Voyages at the end of the blog). This was one of the most amazing trips we have taken together as a family, particularly since this was our first adventure which included both our grand children.  I compiled a video record of our adventure, using each destination as a Chapter. There are 10 chapters.
Click on

[

GO TO CHAPTER x] to go directly to that chapter entry below.

Click

HERE

to view our Vietnam Playlist
Click here for all videos posted in my

YouTube channel

.
Chapter 1 -Saigon (Ho Chi Minh City)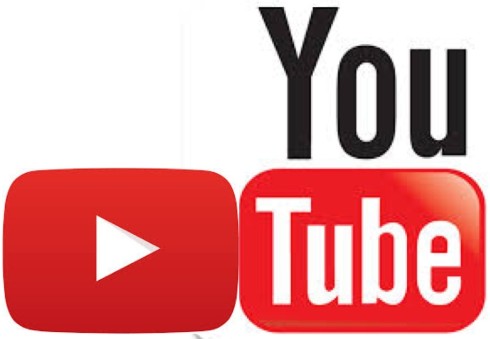 Vietnam 2012 – 1: Saigon.mov
Arrival and reunion with our family.  Sightseeing in Saigon
Video duration  00:10:04
Chapter 2 – Mekong Delta and Cu Chi Tunnels
An amazing journey into the Mekong Delta, traveling by boat into the mangroves, a homestay with a local family,  and a visit to the more than 75-mile network of tunnels used by the Viet Cong during the Vietnam war.
Video duration  00:15:52  
Chapter 3 – Hoi An and Marble Mountain
We flew from Saigon to Danang to visit Hoi An and the Marble Mountains.
Video Duration  00:10:34  
Chapter 4 – Hue and The Imperial City
After a beautiful drive over the Hai Van Pass we arrived in Hue where we visited the Imperial City and other attractions.
Video Duration  00:04:09  
In Hanoi we visited the Ho Chi Minh Mausoleum, the government buildings, Ho Chi Minh's home.  We saw the famous Water Puppet show, and visited the Temple of Literature.  The Anchiend District of 36 Streets was an exciting market visit, and we were once again saddened by the tragedy of war as we visited the "Hanoi Hilton".
Video Duration  00:07:14  
A most amazing experience on an overnight junk (boat) on the beautiful World Heritage Site Halong Bay. Video Duration  00:11:52    
 An amazing journey by overnight train from Hanoi and into the mountains of Northern Vietnam.  Hiking and an overnight homestay. Video Duration: 22:41  
 Chapter 8 – Cambodia – Siem Reap and the Angkor Archeological Sites
Video Duration: 19:32
Chapter 9 – Cambodia – Lake Tonle Sap and Kampong Phluk "Floating" Village
Video Duration: 15:55
Chapter 10 – Back in Saigon and Leaving for Home
Video Duration: 10:40
================================================
Vietnam Adventure – Grové Family – January 2012
Chapter 1
Saigon/Ho Chi Minh City
Our journey started in Saigon where we were reunited with Thomas, Yuki and Ryusei.  Our daughter, Jessica and our grandson, Gavin, just over three months-old at the time, joined us on the long flight from New York via Hong Kong to Saigon.  Later our son-in-law, Dan Cooney joined us in Hanoi.
In Saigon we visited the American War Museum (they do not call it the Vietnam War over there), and other tourist attractions, and acclimated to the 12-hour time change, while preparing for our road trip and boat journey to the Mekong Delta and the Co Chi Tunnels.
Click on any image for a video of our first days in Saigon
RETURN TO INDEX CHAPTER 1
RETURN TO INDEX CHAPTER 2
Chapter 2
Mekong Delta and Cu Chi Tunnels
From Saigon Katie, Yuki, Ryusei, Jessica, Gavin, and I traveled to the Mekong Delta where we went by boat up the Mekong River and deep into the jungle.   We hiked, were transported by horse cart, more boat rides in the lush, dense jungle, to reach our Homestay for an exciting evening with a local family hosting us.  We enjoyed a cooking class learning how to make spring rolls, and played dominoes with our host family until late into the night.
The next day we went to Cu Chi to explore the Viet Kong tunnels where much of the fighting went on during the Vietnam, war.  We all came to the same conclusion – war is hell, and nobody wins in the end. We retuned to Saigon to relax with our family.  We enjoyed a fun afternoon at our hotel pool, preparing for our journey the next day to Da Nang and Hoi An.
Click on any image to view a video of our visit to the Mekong Delta and Cu Chi Tunnels
Hoi An and Marble Mountain
From Saigon we flew to Da Nang were were met by our guide to take us by Minibus to Hoi An.  After checking in at the beautiful Hoi An Beach Resort, our guide took us to the old town of Hoi An, which is listed as a World Heritage site.  Hoi An was a major international port in the 16th and 17th centuries, and the foreign influences are evident to this day.
The heart of the city is still the Old Town, full of winding lanes and Chinese-styled shop-houses.  It is particularly beautiful in the evening as the sun goes down. While almost all shops now cater to the tourist trade, the area has been largely preserved, which is unusual in Vietnam.
Some interesting attractions include the Japanese Covered Bridge (Chua Cau or Lai Vien Kieu), on the west end of Tran Phu Street. The bridge was constructed in the early 1600's by the Japanese community, roughly 40 years before they left the city to return to Japan under the strict policy of sakoku enforced by the Tokugawa Shogunate, and renovated in 1986. Today, it's the symbol of Hoi An.
We found the Quan Cong Temple at 24 Tran Phu Street very interesting, and enjoyed a lovely trip on the Thu Bon River in a beautifully decorated, ancient Swan Boat captained by the usual friendly and accommodating skipper.  Willie and Katie both got to "drive" the boat also.  This little excursion is a must – it gives you a very different perspective of Hoi An from the water level, and is a very relaxing few hours on the water.
Numerous congregation halls, where Chinese expatriate residents socialized and held meetings, are dotted about the town. They are typically named after the home region of their members.  My favorite was the (Quang Dong) at 176 Tran Phu Street. Built in 1885, it has a calm courtyard with ornate statuary and we liked the kitschy pastel dragon statues.
Tailor shops abound and made-to-measure shirts, blouses, dresses, suits etc. are on offer from the renowned tailors of Hoi An. There are now well over 400 of these shops throughout Hoi An. As a rule of thumb, keep going back until you get your clothes right – Yuki and Jessica each had a pair of pants made – they can vouch for this!
Food in Hoi An is, even by high Vietnamese standards, cheap and tasty.  We had some wonderful meals and good atmospheres in several restaurants.  As in most restaurants, we "lost" Gavin to some of the wait staff as we entered since he was such an attraction to the locals, being a "yellow-haired" baby with blue eyes!
We visited the Marble Mountains and one of the amazing marble carving shops.  The area is famous for stone sculpture making and stone-cutting crafts. Direct marble rock extraction from the mountains was banned recently. Materials are now being transported from quarries in Quang Nam province.
Marble Mountains (Ngũ Hành Sơn – "Five elements mountains") is a cluster of five marble and limestone hills located in Ngu Hanh Son ward, south of Da Nang. The five 'mountains' are named after the five elements – Kim (metal), Thuy (water), Moc (wood), Hoa (fire) and Tho (earth).
All of the mountains have cave entrances and numerous tunnels, and we climbed to the summit of one of the peaks. We were impressed with the many marble statues carved inside these Buddhist cave-sanctuaries.
We were able to get some laundry done, and although cold, took a long walk on the beach.
Click on any image to view a video of our visit to Hoi An and the Marble Mountains
Hue and The Imperial City
We went from Hoi An through Da Nang to Hue by minivan.  According to more than one guidebook, the drive from Da Nang to Hue is the most scenic in all of Vietnam. Soon after leaving the town, we started climbing steeply upwards and were soon rewarded with a panoramic view of the bowl-shaped bay of Da Nang.  After climbing through several hair-pin curves for close to an hour, we reached the crest of the Hai Van (Sea Clods) Pass.  The pass forms an obvious boundary between North and South Vietnam.
We descended into a sequence of valleys and lagoons and passed the beautiful village of Lang Co which sits at the tip of a long peninsula which separates a shallow lagoon from the sea.
Hue was the capital of the country during the Tay Son and Nguyen dynasties. Over the centuries, the city became a major center of Vietnamese architecture, and the old imperial capital of Vietnam from the 18th century until early in the 20th was classified world heritage of humanity by UNESCO in 1993.
We arrived in Hue a few days before Tete, the Lunar New Year celebration at the end of January.  In the imperial city we were treated to a rehearsal of dancers and singers, preparing for the Tete Festival.
We then visited the Heavenly Lady Pagoda built in 1601, one of the symbols of the city, and Long Chau Temple, located on the south bank of the Perfume river.  Long Chau is a royal temple where the kings' war elephants were buried and worshipped.
Afterwards we were treated to a lovely cruise up the Perfume River on an ancient riverboat.
After yet another great dinner, we went back to our hotel to prepare for tomorrow's journey to Hanoi.
Click on any image to view a video of our journey to Hue and the Imperial City
Hanoi
We flew from Hue to Hanoi, where with great excitement for all of us, we were joined by Dan.  Our Hanoi guide, Tommy, took us to a restaurant for lunch where, in the by now familiar custom, the staff grabbed Gavin and took him to the kitchen an all over the dining area to have their picture taken with him.  By now we have become used to this, but Dan, this being his first experience with the friendliness of the Vietnamese people, was quite concerned.  Soon he became used to it also.
Ryusei and Yuki in Hanoi Flower Market
Hanoi, Vietnam's capital, lies on the banks of the Red River, some 100 kilometers from its mouth. Human settlements date back as far as the 3rd century B.C.  We went to the Hanoi flower market, and after freshening up, went to the famous Water Puppet show.  Puppets are manipulated on a water-stage, accompanied by classical and folk music instruments, depicting scenes of daily life of the Vietnamese peasants.
On our way back to our hotel we went to the famous Metropole Hotel for drinks and a light dinner.
Ho Chi Minh Mausoleum
The next day was very full starting off with a visit to the Ho Chi Minh Mausoleum.  The mausoleum, built from 1973 to 1975 in a style similar to that of the Lenin Mausoleum in Moscow, is located at Ba Dinh Square, where Ho Chi Minh publicly declared Vietnam's independence on September 2, 1945. Right after his death on September 3, 1969, Ho Chi Minh's body was embalmed by a team of Soviet experts. Children were not allowed in the mausoleum, and the guards made sure that one went in hatless, with no hands in pockets, and acting respectfully.
We had a fun experience afterwards with Ryusei taking pictures of tourists taking pictures of him!
The streets of Hanoi are very wide with beautiful old buildings and homes mixed in with modern highrises.  It was quite a contrast to visit The old quarter of the 36 streets and the market, a historicarea, and candidate for UNESCO World Heritage list.
After walking through the crowded alleys, we came across the Truc Bach lake, today small remnant of the lake in which Senator John McCain's bomber crashed after being shot down on October 26, 1967 on his first bombing mission over Hanoi.  The bomber was still lying in the lake, a wheel and a wing pointing to the sky as if to remind as of the futility of a horrendous war.
Visiting the Hao Lo prison – called the Hanoi Hilton by American prisoners of war.  Senator McCain was captured and imprisoned here for five years.  Again the horrors of war were impressed upon us in a very vivid, poignant way.
Willie trying out a traditional bamboo instrument at The Temple of Literature
We next went to the Temple of Literature.  This pagoda and the surrounding complex have played a prominent role in the history of Vietnamese thinking. Originally it had been built in 1070 in honor of the Chinese philosopher Confucius, whose teachings have influenced Vietnam almost as strongly as they have shaped China. This temple has been for centuries the place where exams for the rank of Mandarin were taken. The exams lasted for 35 days and were extremely difficult. In 1733, for instance, only 8 out of 3,000 candidates passed the exams.  Today, while still an active university, we also enjoyed entertainment by artists performing on traditional instruments.
After dinner we went to bed to rest for our early morning departure for Halong Bay by minivan.
Click on any image to view a video of our Hanoi visit
Halong Bay
We left early by Minivan to drive from Hanoi to Halong Bay.  We have heard much of this beautiful place, but nothing could have prepared us for the beauty we were about to experience.
Halong Bay lies about 170 kilometers east of Hanoi near the most important North Vietnamese port city of Haiphong.  It is of a breathtaking scenic beauty.  More than 3,000 islands, islets and limestone rocks rise from the waters of the bay.  The coast is rocky and perforated by numerous caves and grottoes with ancient stalactite and stalagmite formations.
We boarded our Junk (boat) at about mid-day, and sailed off into the fog that curled around the marble island formations like ghosts in the mountains.  The beauty was eerie and beyond description.  The serenity and peace that surrounded us were palpable.  Halong Bay has a fairylike landscape and has indeed for centuries inspired Vietnamese poets.
We spent overnight on a very comfortable cabin, with water lapping the sides of the boat as it rocked in the gentle swell.
Sunrise was magic, and we explored a couple of caves before returning to the mainland later that day.We made our way back to Saigon to prepare for our overnight train ride from Saigon to Lao Cai and Sapa in the far North of Vietnam.
Click on any image to view a video of the beautiful Halong Bay
Lao Chai and Sapa
We traveled from Hanoi to Lao Cai in Northern Vietnam by overnight train.  In itself a great adventure!.  We arrived at Lao Chai at 5 am, and were picked up by our guide, Lam, a member of the ethnic minority, the H'mang people.  After traveling to Sapa by mini van, we enjoyed our first exposure to the traditional H'mang and other minority tribes in this small town.
After breakfast we went to climb up Silver Waterfall, and then enjoyed some roadside food.  In the afternoon we returned to Sapa, and climbed Dragon Mountain (Ham Rong).
We hiked to a village where we spent the night in a "home stay".  The next morning we set of into the mountains for an invigorating hike on the trails the local H'Mang people use.  We climbed through beautiful mountains terraced with rice paddies, hiked most of the day through the beautiful valley, accompanied by a bevy of young girls.
The next day visited a traditional H'mang village, before heading back to Lao Chai to catch our overnight train back to Hanoi.  On the way we stopped in at a traditional market and stopped at the northernmost region of Vietnam where we touched the border with China.
An amazing amount of territory covered in a very short time!