2015 -MY SIXTH PELOTONIAÂ 
Scroll down to read my 2015 Rider Profile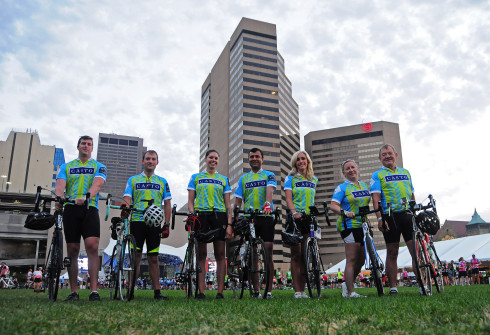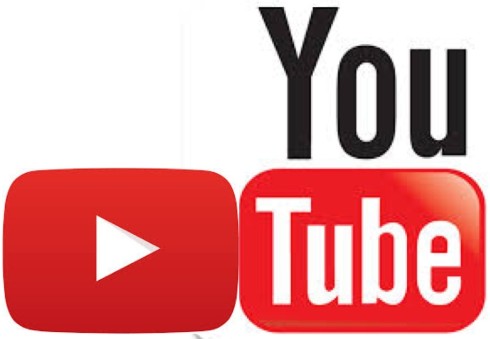 Click on the YouTube icon above to go to the Pelotonia 2015 VIDEO
August 13, 2015 – Update
SUCCESS!

Made it in 6 hours 30 minutes saddle time. Had a fantastic ride with not a pain or ache afterwards – okay, maybe with the exception of my bottom!
Many thanks to all the donations to support cancer research – my contribution, with the generous support from so many, is close to $21,000 over the six years).
Almost 8,000 riders this year with the anticipated total funds raised this year approaching $20,000,000 by the time this year's campaign ends on October 9, 2015.  This brings the seven-year total for this event to over $100,000,000 raised for cancer research at The James Cancer Center at The Ohio State University. Now THAT is impressive!
And thank you for all the many words of encouragement.
All along the 100-mile route people line the streets, and even the country roads. They clap, shout, ring bells, and cheer us on in other ways. Many have big signs on display to name a loved one or to support a rider. I was brought close to tears when, in the middle of nowhere at about mile 68, there stood a man on the side of the road, with a huge sign."Thank You!" the sign read. "You saved my wife." My partner, Colin Parks, stopped to say hi, and the man explained, "My wife was diagnosed with ovarian cancer and the local doctors said she had three months to live. We went to The James Cancer Hospital in Columbus, and now, two years later, she is still with me. Thank you for saving her life."
That is why we do it!
And this one, this year, is for my riding buddy, Captain Bill!
Willie Grové
I have compiled a short video (08:52:00) available on YouTube.  Just click on the YouTube Logo to be directed to the video.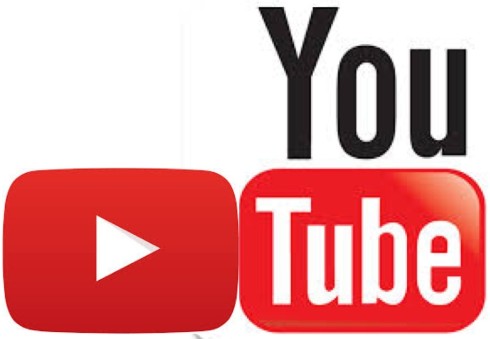 Click on the YouTube icon above to go to the Pelotonia 2015 VIDEO
+++++++++++++++++++++++
2015 -MY SIXTH PELOTONIA
Columbus to Gambier, Ohio – 100 Miles
Here is the link to my rider profile where you may make a contribution. Please know that your support of other riders' efforts is appreciated greatly!

Why I Do This
When I committed to get a bike and ride my first Pelotonia-100 miles to Athens, OH, six years ago, I never thought I'd get so much benefit from the experience. I was thinking it would be nice to make a contribution for cancer research and treatment, and get some exercise to boot. Now I am hooked. I ride every opportunity I get.
So, this year I am doing my SIXTH Pelotonia, from Columbus to Gambier, Ohio – 100 miles. I am proud to join thousands of riders for this important fundraising event, helping to find a cure for cancer.
Each year this ride is just a few days short of my dad's birthday on September 2. My dad passed away in 1979, a few days after his 62nd birthday. I will be just shy of my 66th birthday. My Dad suffered from hypertension, and in those days, untreated, it killed people–just like so many types of cancer still do today. So, I ride to help raise awareness of cancer, and in the process I also help raise money for research.
And I ride for my own health and fitness–in November 2013, I did my second trek to Everest Base Camp and back, and this December I will do the 14-day Drakensberg Grand Traverse Trek in South Africa. Preparing for the annual Pelotonia helps me prepare for these vigorous treks.
This year, as I did every year before, I am again dedicating my ride to my father, Willie Grove' Sr. I miss my dad. I am sure he is smiling on me. I know he is very proud that I, this year four years older than the age he died, am actively taking care of myself, and am making a small contribution to others.
How You Can Help
I have made a personal contribution in addition to my ride for cancer. Your contribution, if you so choose, will go 100% to the James Cancer Center. Thank you for giving a small portion of your time and treasure for the victims of cancer.
100% of every donation will fund essential research at The Ohio State University Comprehensive Cancer Center – James Cancer Hospital and Solove Research Institute. Think of this as a donation not to me, or Pelotonia, but directly to The James. Please consider supporting my effort and this great cause.
2015 -Riding with the Casto Peloton, Bill Riat Peloton Captain